My Goodreads' goal for 2017 was 33 books and as of last night, I exceeded that goal by two. Of those 35 books, the following 13 stand out. If you want to read about the other 23, just head over to my Goodreads page. The final two books were not published in 2017 but that's when I read them. Because I liked them so much, I wanted to include them here.
I'm not sure which makes me happier: that Alice Matthews wrote a thorough, thoughtful, book on gender roles or that she was 86 when she wrote it. This work will encourage any women who have been battered by sloppy, biased teaching on the role of women in the church. Gender Roles and the People of God should be mandatory reading for all seminarians and pastors—esp. the ones who believe the women were created to be subordinate to men. (You can read my longer review over at the Priscilla Papers here.)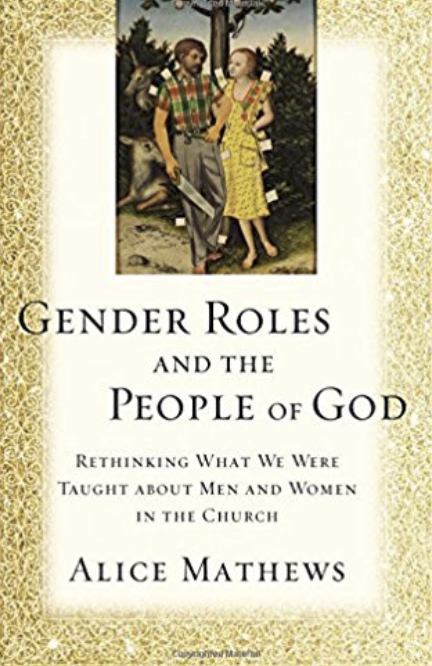 Ken Wystma does a masterful job detailing racism and racial injustice without shaming or moralizing. He uses historic and current examples to expose the reality that though illegal, racism (and white privilege) continue to influence our government, our communities, and even our churches. Because it's appropriately confrontative, The Myth of Equality is not an easy or light read—but it is an important one. I wish everyone who refuses to see the pain and injustice caused by racism would read this book.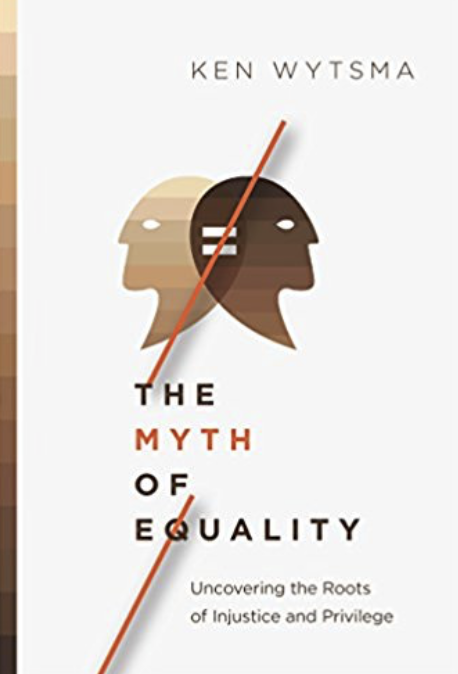 Ta-Nehisi Coates' newest book, We Were Eight Years in Power, is a must read for anyone who believes that we are in a post-racial culture. (Spoiler alert: We aren't.) He's a brilliant writer and thinker. Coates traces the history of white supremacy and systemic racism that has shaped our country since the first European settlers arrived.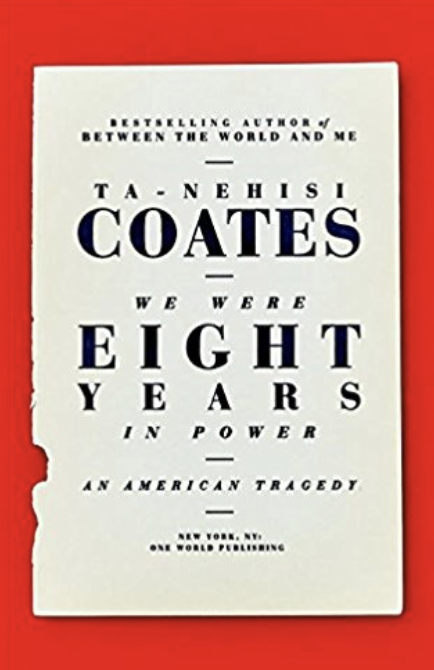 Redeeming Ruth challenged me to the core. I tend toward selfishness and doubt, therefore, it's beyond my imagination how anyone could choose to adopt a special needs child. Merrill's family leaned into God and in so doing, allowed Ruth to change them. In fact, this little girl changed an entire town. The book is simultaneously hopeful and heartbreaking. Be prepared to weep.
Sarah Shin's new book, Beyond Colorblind, is for everyone who is interested in gaining a deeper understanding of how one's faith should affect how we love and respect those who are different. She does not avoid difficult topics nor does she dumb anything down for those who are at the beginning stages of trying to understand race and ethnicity issues. Shin offers practical suggestions (e.g. how to navigate multi-ethnic settings well), but spends most of the book encouraging readers to see that all of us, every tribe and every nation, uniquely reflect God's image and therefore should be treated equally and with dignity.
The Sound of a Million Dreams by Suanne Camfield. This work is thoughtful, deep, and challenging. Not many books hit the mark on all of these criteria. Camfield beautifully describes the tension we all must face as limited, broken people who dream big dreams.
Jen Pollock Michel writes, "Home represents humanity's most visceral ache—and our oldest desire." In Keeping Place, the author explores this longing and traces it directly back to our never-quite-satisfied hunger for God. Michel is one of the smartest writers of today and has an uncanny ability to tie seemingly disparate threads together in a way that brings readers to many AHA! moments.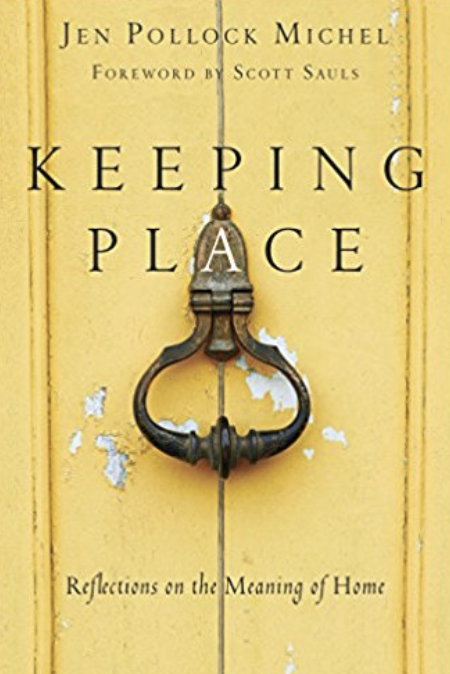 Catherine McNeil's book, Long Days of Small Things is as refreshing as it is brilliant. I've not read many books that are willing to explore mothering as a spiritual discipline. Here's a sample quote: "There are many forces that form our spirits, and two of the most potent are sacrifice and surrender. How we respond to them will determine if we emerge from life strong and beautiful or brittle and bitter. And in motherhood, we meet these twin crucibles every single day." If you are a follower of Jesus, a mother, and need some encouragement and perspective, this book is for you.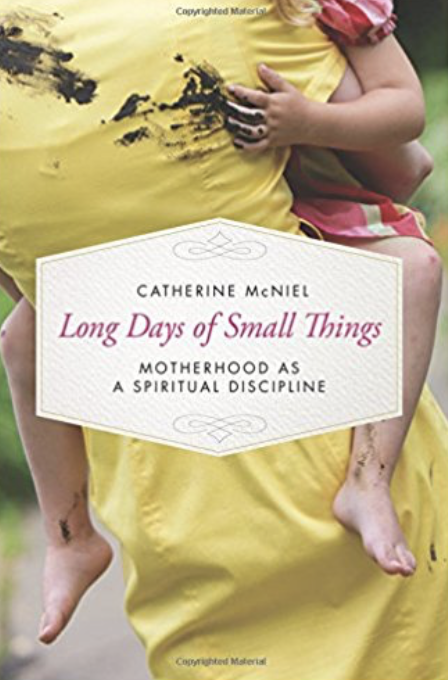 Dorcas Cheng-Tozun has created an indispensable marriage manual for all of us who are romantically involved with creative partners. Start, Love, Repeat is an astute offering and a must-read for every entrepreneurial couple. Super practical, well written, and insightful.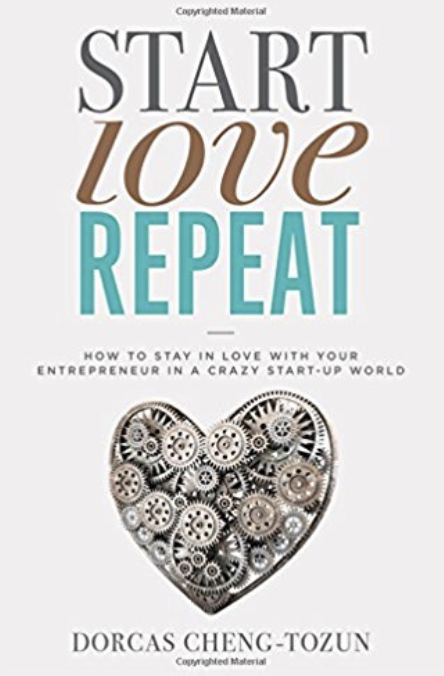 Can You See Anything Now? is deep, gritty, honest, and redemptive. Katie James is a masterful writer who succeeds in making us care about the entire, disparate cast. (Of note – this book has mature themes and language. It may not be for those who prefer G rated fiction.)
The Year of Small Things. The title led me to believe that the book was going to help me make minor adjustments to my life. Somehow, I overlooked that little word on the bottom right corner: RADICAL. These are not minor adjustments—as in easy to cross off our to do lists. They are foundational to our lives as followers of Christ and therefore, deeply challenging. This is not a book to read if you want to remain safe and secure in a little bubble. Wasinger and Arthur dare us to take the gospel seriously. Thankfully, they are humble and honest, making it clear that one does not need a staff of 10 to pull these changes off.
Practical Theology for Women is an amazingly insightful and deeply encouraging book. Wendy Alsup explores What is Theology, Who Is Our God, and Communicating with God. She is precise and thorough. Even though I've been following Jesus for nearly four decades, I learned much from this little gem.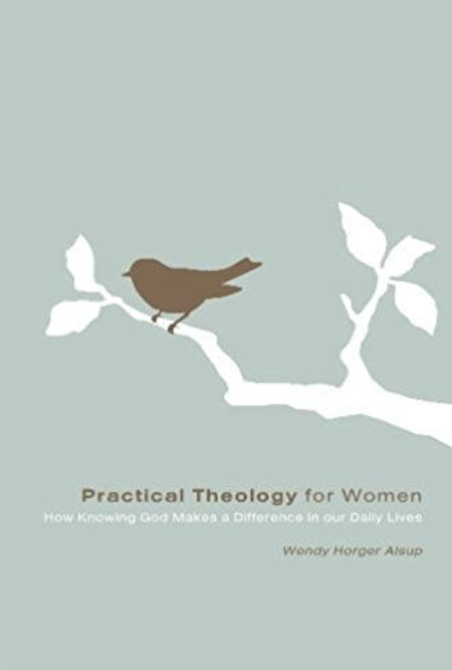 Reading for the Common Good challenges us to not simply be diligent, purposeful readers but to put what we've learned into action for the betterment of our churches and our communities. C. Christopher Smith's commitment to reading (and writing) is evident and heartening. This sentence summarizes this work: "How do we bring together our reading and our learning and allow it to transform the ways we live and act as people?" I'll be pondering this for some time.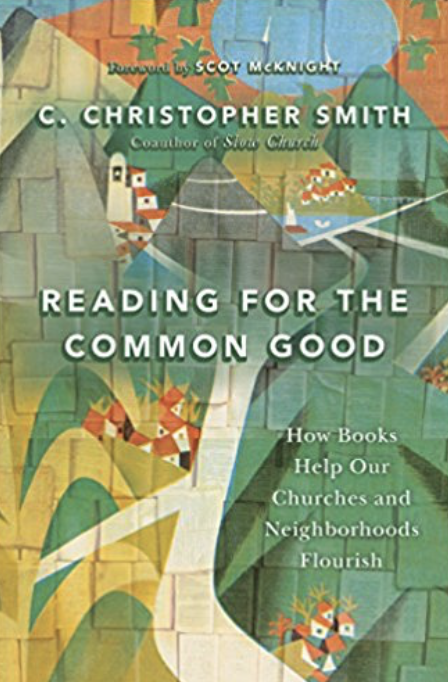 In a shameless bit of self-promotion, Making Marriage Beautiful debuted in January of this year. If you have not read it, you can download chapter one from my site. The Kindle version is on sale at Amazon for a mere $2.39. Making Marriage Beautiful is honest, vulnerable, practical, wise, and funny. I interviewed eight diverse couples in the book and every one of them bravely shared their story of how marriage has transformed them.
I also had an essay in Everbloom: Stories of Deeply Rooted and Transformed Lives.
And if you want to discover more great books, check out the website from my writing guild: Redbud.
I'd love to hear some of your favorites! List them in the comment section for a chance to win eight of my photo notecards. Also, please consider subscribing to my site or to my monthly newsletter. Each month I give away at least one new book. This December I will be offering Alexandra Kuykendall's Loving My Actual Christmas.
Happy holidays.