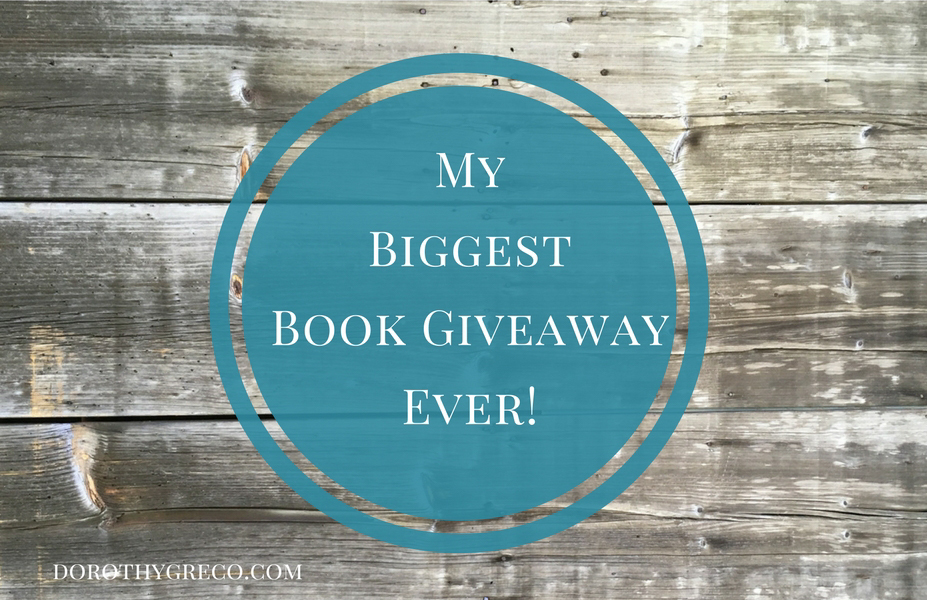 Over the past few years, my goal has been to give away a book a month. For a number of reasons (some good and some not so good), I'm now six months behind. In order to be woman of my word, I'm going to give away EIGHT books this week. (Because why not?) All you have to do is subscribe to my blog or newsletter or share this post on one of your social media outlets and tag me. I'll also need you to leave a comment below telling me which of the book/s you want if your name is drawn. Easy, right? Read on.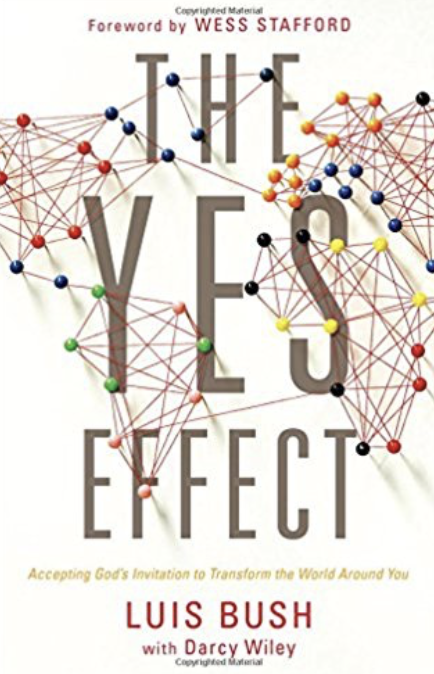 The Yes Effect, by Darcy Wiley and Louis Bush. This book has been like a shot of B12 for my prayer life. Wiley and Bush share contemporary stories from across the globe detailing what happens when ordinary people pray and say yes to God's invitations. I finished the book feeling inspired and encouraged.
Can You See Anything Now? by Katherine James. From my Goodreads review: Welcome to Trinity where you will meet a host of quirky, yet totally believable individuals, including talented, somewhat depressed Margie; her sometimes gruff and grumpy husband Nick; naive and faithful Etta; fiery Noel; and many others. Can You See Anything Now? is deep, gritty, honest, and redemptive. James is a masterful writer who succeeds in making us care about the entire, disparate cast. (Please note: This book has mature themes and language. It may not be suitable for those who prefer sanitized fiction.)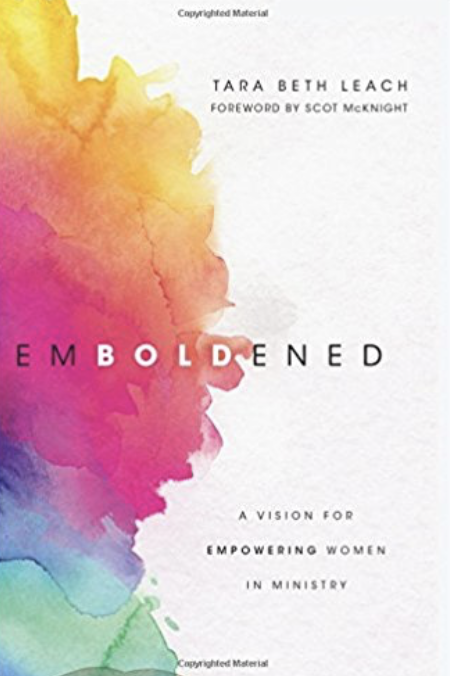 Emboldened, by Tara Beth Leach. From IVP's website: "Throughout Scripture and church history, women have been central to the mission of God. But all too often women have lacked opportunities to minister fully. Pastor Tara Beth Leach issues a stirring call for a new generation of women in ministry: to teach, to preach, to shepherd, and to lead. God not only permits women to minister—he emboldens, empowers, and unleashes women to lead out of the fullness of who they are. Leach provides practical expertise for how women can find their place at the table, escape impostor syndrome, face opposition, mentor others, and much more."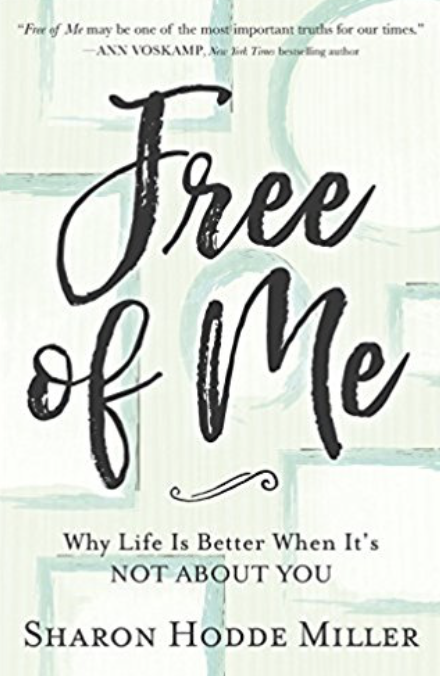 Free of Me, by Sharon Hodde Miller. The subtitle for MIller's books says it all: Why Life is Better When It's Not About You. We currently find ourselves in a culture that's simultaneously obsessed about self-promotion and image yet desperately lonely and anxious. Miller's premise is that we will find joy and fulfillment when we learn how to focus on God and meet the needs of those around us. She's insightful and a great writer.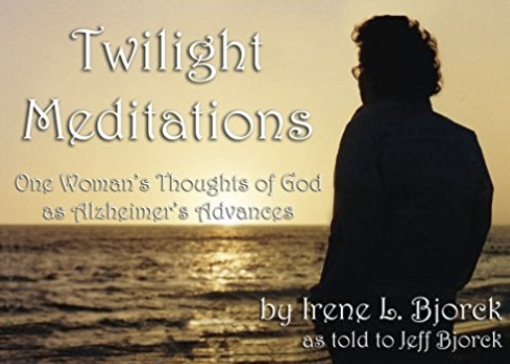 Twilight Meditations: One Woman's Thoughts of God as Alzheimer's Advances, by Jeff Bjorck. Twilight Meditations not only humanizes those who battle Alzheimer's, it tenderly honors one woman's struggle to remember what matters. Bjorck skillfully combines unique artwork (done by his mother), stunning nature photographs, and direct quotes, allowing readers to better understand how to love and interact with family members who suffer from this devastating disease.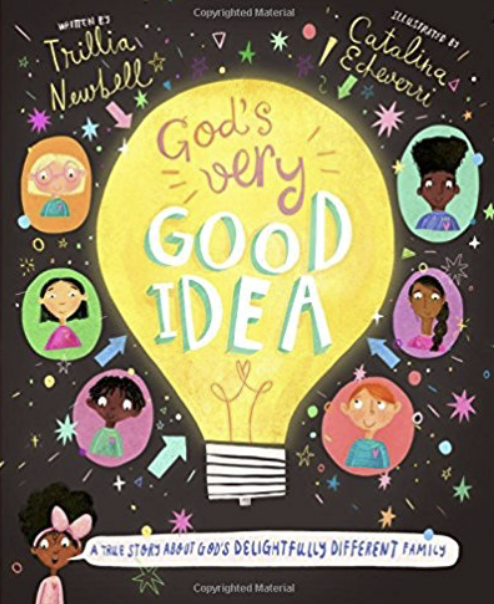 God's Very Good Idea: A True Story about God's Delightfully Different Family, written by Trillia Newbell and illustrated by Catalina Echeverri. This beautiful children's book encourages kids to understand and appreciate God's intentionality in creating people who may not look alike but who all struggle with sin. Newbell helps young readers to find common ground (our need for a savior) despite our external differences and then spurs them on to live as reconcilers in a broken world.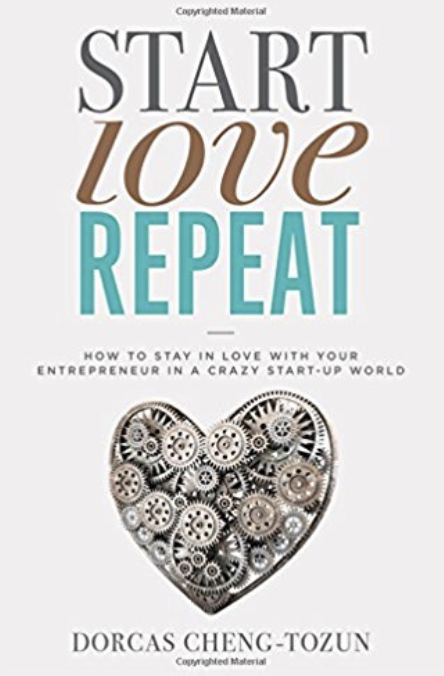 Start, Love, Repeat: How to Stay in Love with Your Entrepreneur in a Crazy, Start-up World, by Dorcas Cheng-Tozun. From my endorsement for the book: "Dorcas Cheng-Tozun has written an astute, pragmatic marriage book that will quickly become the go-to manual for entrepreneurial couples across the globe. Start, Love, Repeat paves a clear path through the unpredictable labyrinth of start-up life allowing husbands and wives to a find their way to healthy, satisfying marriages." Though this book was written for those who are business entrepreneurs, it's totally relevant for anyone whose partner works in a creative, not-quite-normal profession (think musicians, artists, etc.).
Finally, if anyone would like to read my book, Making Marriage Beautiful, I'll give away 2 Kindle versions. You can check it out by clicking this link.
Remember, to enter,
1. Sign up to receive my (sporadic) blogs or my (once a month) newsletter on the home page of this site. I will see who signs up so no need to let me know. OR
2. Share this post on any of your social media sites and remember to tag me.
3. Everyone needs to leave a comment below telling me which book/s you would want if you are chosen. (Short and breezy: I'd love either James' or Millers' book.") If you're already a subscriber, and dont' use social media, all you have to do is leave a comment—though I always appreciate shares as it helps me to get the word out. If you support me on Patreon, you're already entered. Just leave a comment telling me which book you would want. Due to the high cost of shipping overseas, this giveaway is for US residents only. I'm sorry about that!
I will pick the winners on Saturday, November 18, at noon EST. Thanks for stopping by.
Drum roll. Here's the winners:
Marya won Start, Love, Repeat; Ingrid won Can You See Anything Now?; Sydney won Making Marriage Beautiful; Barbara won Twilight Meditations; Christy won Free of Me; Kim won The Yes Effect, Erin won God's Very Good Idea; and Chara won Emboldened. I will need all or your mailing addresses. Thanks for entering.