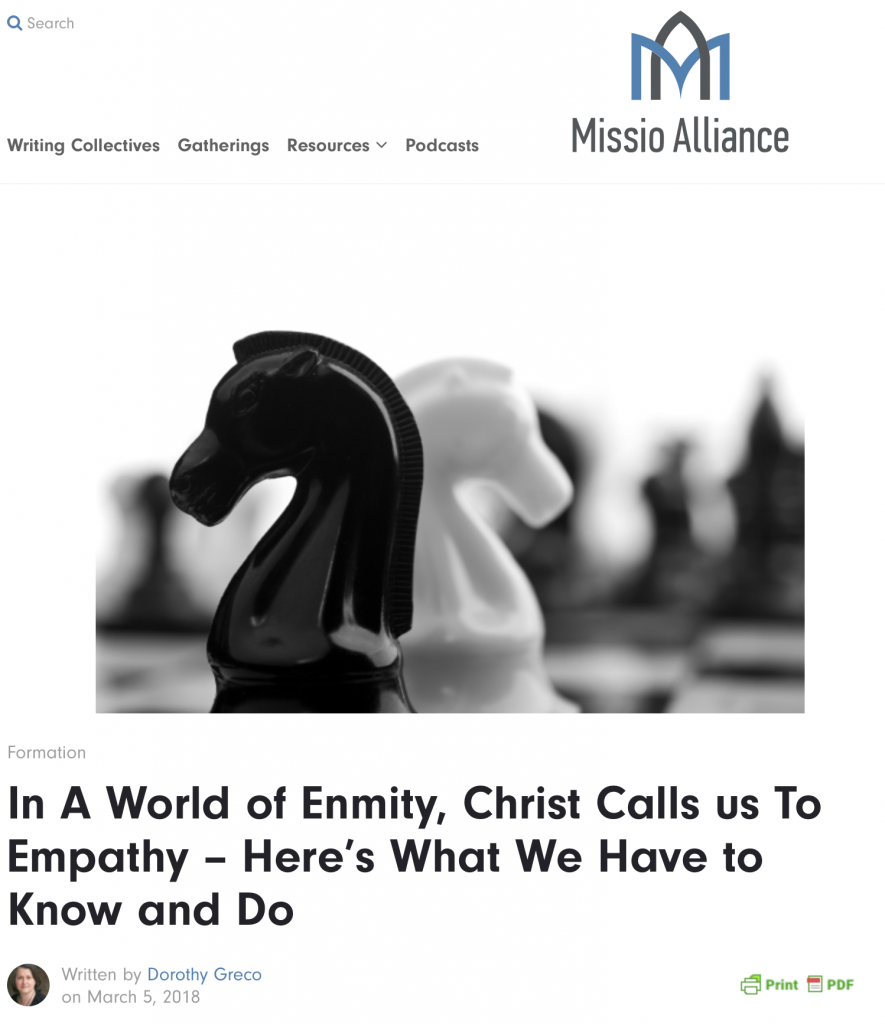 As I followed the #MeToo threads on social media last Fall, it didn't take long to notice that most people were responding in one of two ways: either they voiced support for the women (and the few men) who bravely revealed their wounds or they discounted the stories and sometimes even openly criticized those who spoke up.
Whether scrolling through social media feeds or having a face-to-face conversations, it's not uncommon to encounter hostility when trying to engage on polarizing topics like misogyny and racism. That's why we keep it polite and talk about the playoffs, TV shows, or the weather (at least that's the drill here in New England). But if we want to decrease enmity and help those we lead fulfill Christ's mandate to radically love, avoidance is not going to work. We need to become more empathetic.
To read the remainder of the article, please click this link to Missio Alliance. This post also includes five suggested books.