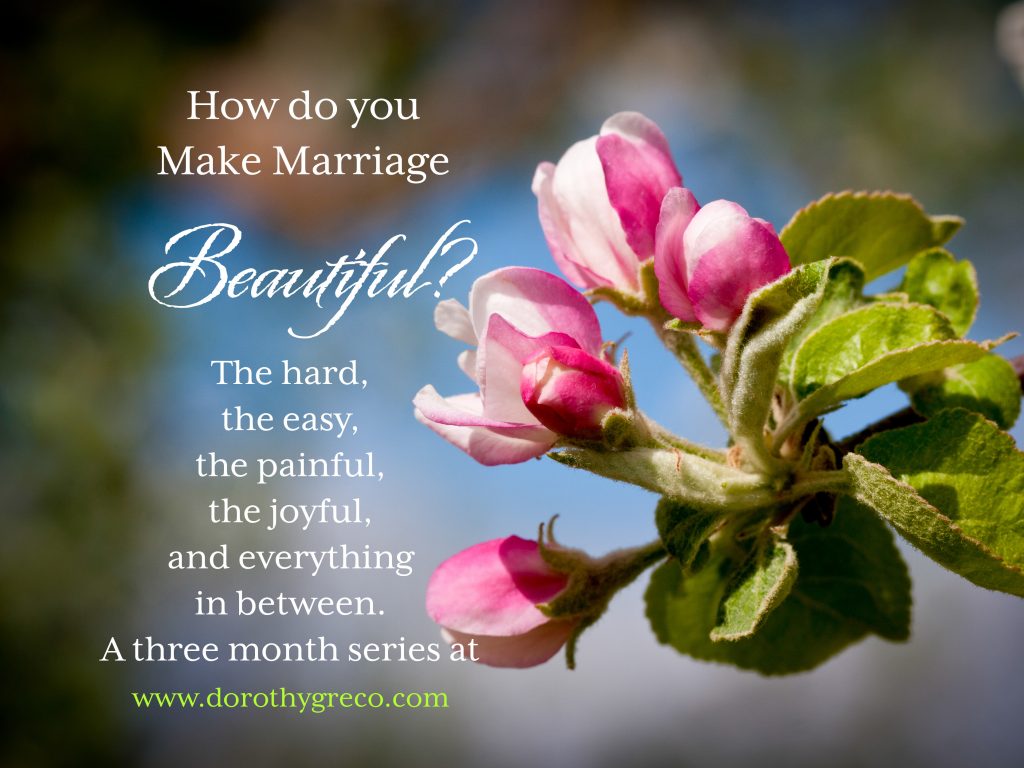 As a way to celebrate my new book, Making Marriage Beautiful, I have asked some of my writer friends to share how they make their marriages beautiful. One of the factors that motivated me to write this book was the reality that marriage can be more challenging than any of us ever imagined. Sometimes, when we're in the middle of a difficult season, we can feel like we're all alone. If you read through the posts in this series, you will know you are not alone. My friends have courageously opened up about the challenges and joys of married life. Today's post by Gail Dudley is no different.
---
By Staying together Until We Are Parted by Death, by Gail Dudley
November 30, 2016, marked our twenty-fifth wedding anniversary. As we planned for that day to mark this milestone I could not help but think about our good days and the days I could have walked away never to return. Something about celebrating twenty-five years of marriage took me down memory lane.
What jumped out at me over the last twenty-five years is that the first three were blissful. Lights. Camera. Action! Here comes the bride, the honeymoon, and the fairytale! I had this dream for far too long, and had played it over and over in my head. Bring on the cottage home with the white picket fence. However, I learned after year three that I had imposed illusions on our marriage that produced inevitable conflict. I had the illusion of happiness and satisfaction as the end goal. The illusion of expectations being met day in and day out. I also had the illusion of two being one—as in being the same—along with the illusion of perfection. Just call us the Huxtable's: a middle-class television family without problems. What an illusion! The first real argument and the scene faded to black.
Yes! Storms do come! I am an extrovert and he is an introvert. I love to talk things out and he wants to solve "whatever" quickly. I want to hold hands and walk through the park and he wants to hurry to the destination. I want flowers, but he would rather arrange me a massage.
I quickly learned that what I had dreamed of all those years was quite different when two lives are housed under one roof.
We had some deeply rooted issues. For one, parenting. I over-mothered. I came into the marriage with a child. Although this was not a deal-breaker, I had my way of raising my son. When my new husband, now a step-father, entered the scene, he had his way of raising my child whom he immediately accepted as his own. Another issue we encountered was that his mom raised my husband alone. That dynamic threw a wrench in my dream of this perfect marriage where parents stay out of their children's marriages. Let's just say I had to mark my territory… so I thought. This push and pull could kill a marriage. During this season, I would regularly quote my favorite bible verse to my husband: "A man is to leave his father and mother and unite with his wife and become one flesh." I am laughing as I type this. I was young. This illusion was crumbling and with the crumbling comes pain and stress. But, it also builds a stronger foundation.
Stress is a reality in a marriage.
We quickly realized that a number of factors bring strain and stress on a relationship, especially when not dealt with in healthy ways: communication, finances, intimacy, family, work, wants, and needs. Something had to change if we wanted this marriage to last. Moving backwards was not an option. We believed in the marriage vows and wanted to honor our commitment to one another and to God. We knew we needed to do more than survive. We needed to last and wanted to do so. We had to talk. We had to get comfortable with one another and our differences. We had to deal with things in a healthy way. This is a process. Not a destination.
In working through our differences we agreed to stay connected regardless of what was going on with us individually and collectively. We both had stuff. I was raised to be independent. I don't have a problem being submissive, but I did have a challenge with surrendering. (Oh wait! Those two things are the same, right?) I am the hothead. When something didn't go my way, my first thoughts would be, "I don't need this! I can survive on my own."
I remember one day actually packing my things. I loaded up the car and by the time I made it to the door, the voice of the Lord (one of the times He has audibly spoken to me) told me to stop acting silly. I stood there for a few moments and then sat down on the sofa. Thank God my husband is a cool, calm, and collected man of God.
Over the last twenty-five years, we've had to stop spinning our wheels, stop wasting energy and emotions. We've had to get to the point. I have to laugh at myself. Remember, I'm the extrovert. I need to be seen and heard. I always like to tell the whole story. Give all the details. My husband will cut me off and say, "Gail, get to the point." I wonder if that is why he named the church we planted and pastor The Church at North Pointe where we have the tagline, Get To The Pointe. This I know; I love this man and he loves me. I am grateful we held close to our vows, our commitment to God, and our commitment to each other. This is what celebrating twenty-five years will cost you. True love. Until we are parted by death.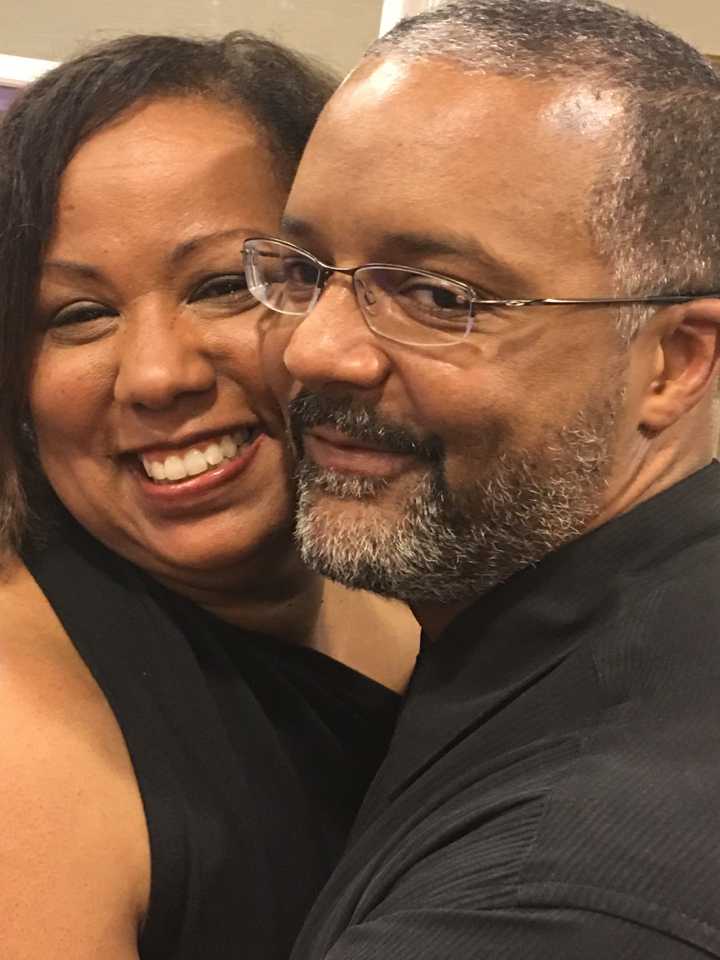 Gail Dudley is, transparent, authentic, fierce, fearless, and faithful. Fun, loving, and outgoing are words that express Gail's everyday experience. She is an ordained pastor and serves alongside her husband in Columbus, Ohio. She is CEO and Publisher of READY magazine, a quarterly print publication, and the author of seven books. She is the designer of Pray to Lose, and enjoys equipping and motivating women around the world to walk boldly into their promised future. You can find more of her work on her site, www.GailDudley.com or by following her on Twitter: @GailDudley
You can learn more about Making Marriage Beautiful by clicking this link. If you subscribe to my bi-monthly newsletter (see box on the lower right side of this page), you will automatically be entered into a drawing to win a book. Thanks for stopping by.