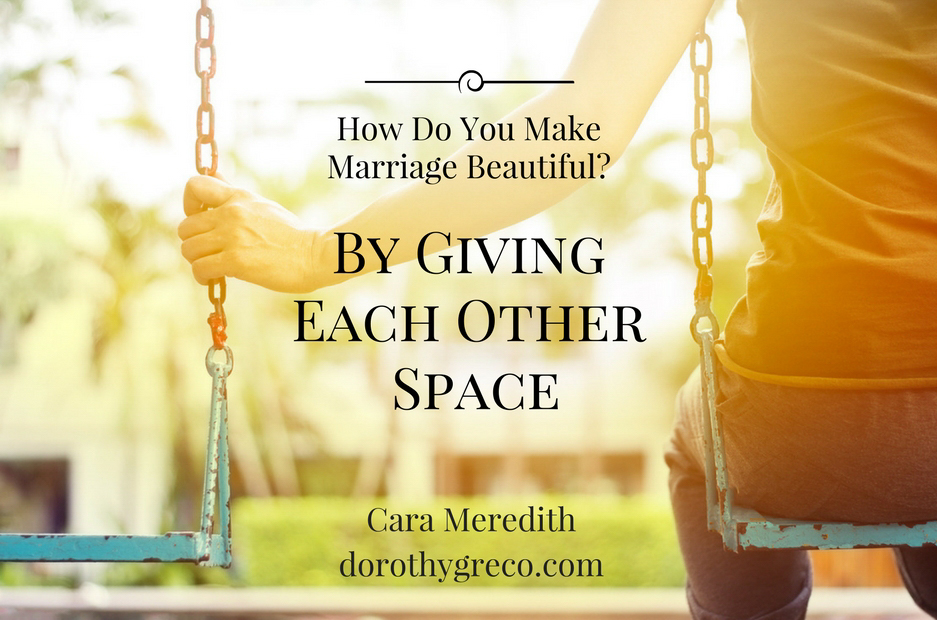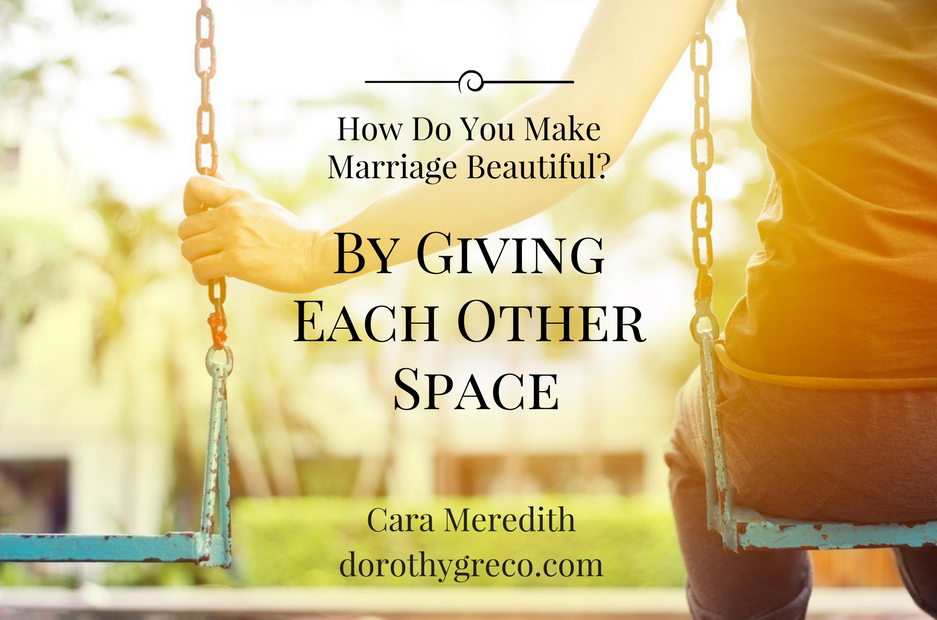 Today's guest post is by my friend Cara Meredith. I could not agree more with what she and her husband have discovered: giving each other space to be alone or hangout with friends definitely makes marriage (more) beautiful. Please check out some the other pieces in this series when you finish reading Cara's.
---
I thought we'd be one of those couples who do everything together – after all, up until actual marriage, I'd deem the act of togetherness the ultimate point of matrimonial union.
Neither one of us married straight out of college, or even in our twenties: instead, I was in my early thirties and he was in his early forties when we met and married eleven months later. Ours was a different sort of dating relationship, one that some described as "fast and furious," but one we instead chalked up as already knowing what we wanted and needed in a partner.
We knew ourselves, even if we were rather set in our ways. But all the knowing in the world didn't prepare me for the expectations I held of marriage.
By the time I married, I'd been witness to more than my fair share of ceremonies. As maid of honor, bridesmaid, usher, wedding singer, pianist, flower woman, scripture reader, cake cutter, officiate, wedding crasher, and just plain attendee, I'd seen a fair share of marriages thrive, just as I'd seen a number of marriages fail. So when I finally said, "I do," I knew what I wanted my marriage to look like.
I wanted marriage to include Monday night and Tuesday night, and every weeknight in between. I wanted marriage to include running errands together on Saturday mornings and lazily napping together on Sunday afternoons. I wanted marriage to include exercising together and cooking together and reading together, too.
Basically, I wanted (and I expected) marriage to include every waking moment with my husband. But, that wasn't his idea of healthy marriage – and, as it turned out, neither was it mine.
Even though it didn't happen overnight, we had to figure out that honoring one another with time apart only helped to make our marriage more beautiful. I'll spare you the details, although you wouldn't be wrong to guess that tears and frustration came along with it.
But then we started to put the pieces of the puzzle together: when he got a weekend in the mountains by himself, he came back refreshed and renewed, more alive to seeing our relationship thrive than ever before. When I got a weekend away with a couple of girlfriends, I came back delighted to spend time with the man who so perfectly balanced me.
Two kids and nearly seven years later, we're still figuring out how to honor one another with time apart, with each new turn of the season. He tends to work long hours during the week, while I tend to have more commitments on the weekend with speaking engagements. Still, we've learned how to take turns.
Now, we try and give each other a night off from parental responsibilities, once a week. We try and give each other a solid three or four hour chunk of alone time, every weekend. And, if we're lucky, we try and give each other an overnight or a weekend away to refresh on a regular basis, whether by ourselves or with friends.
Because it's in this trying and this giving that we honor one another – and, it's in this trying and giving that our marriage is made more beautiful, even if we don't, as I initially expected, do everything together.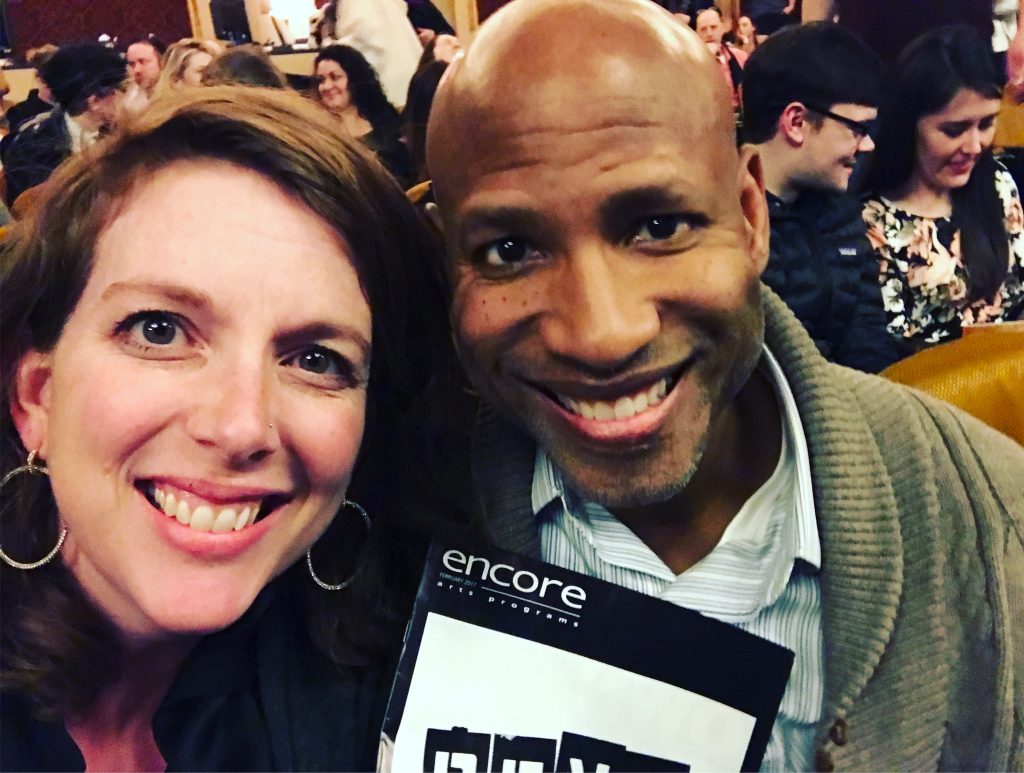 Cara Meredith is a writer and speaker from Seattle, Washington. She is a member of the Redbud Writers Guild and co-host of Shalom in the City's monthly book club podcast. She holds a Master's of Theology (Fuller Seminary), and can be found on her blog, Facebook, and Twitter.
Thanks for stopping by. You can read more on this series by clicking here. To read chapter one of Making Marriage Beautiful or find where you can get a copy, click here. I will give away one copy of Making Marriage Beautiful to a lucky reader who comments below. (US residents only. Sorry. Postage is pricey!)